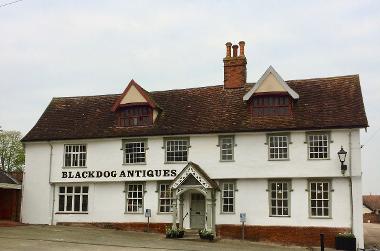 Blackdog Events
Blackdog Events was set up as an off shoot of Blackdog Antiques in 2016 when it began organising a regular monthly Brocante Antique & Vintage Market in the Suffolk Market town of Halesworth.
Blackdog Antiques is based in a beautiful Tudor Grade II* listed building at the top of the Medieval Market Place in Halesworth.
Blackdog Events
Following on from the success of the Halesworth Brocante Blackdog Events decided it was time to put the Market back in the Market Place. The Medieval Market Place got its Charter in 1220 and would have been the main hub of the town and whilst there is still a small market held each Wednesday the Market Place is predominately a car park so the first Market Place 'Market' was organised for December 2016. The Traditional Christmas Food, Drink & Artisan Market filled the Market Place which in December is always very atmospheric with all the Christmas Lights. In 2017 four more markets were organised starting with the Spring Garden Market and finishing again with the Traditional Christmas Market. This year's Christmas Market has grown from 20 stalls last year to 32 this year and was fully booked by the end of September. Enquiries are already in for the 2018 markets so we are looking forward to a busy and bustling Market Place as it would have been in years gone by.